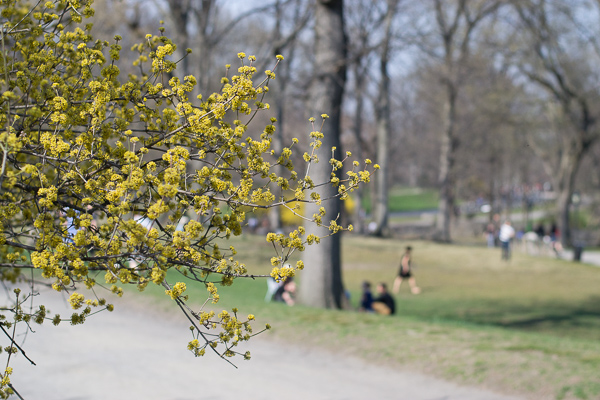 The Lord gave, and the Lord has taken away; blessed be the name of the Lord.
Over the last week or two, I've found myself reflecting on life a lot (shocker!). Even now, I have chills as I write this because my Community Group had a really awesome time of prayer earlier tonight, mostly about life and seasons in the city.
Personally,
I've lived in the city almost 4 years.
I've had multiple jobs and bosses.
I've had multiple apartments and roommates.
I've had this website for just shy of 3 years (and took a break from it for a period).
In a few weeks, I'll run the Brooklyn Half for the third time.
Last Sunday, my church celebrated its one-year anniversary.
All of these things (and many more) point to one thing: God sees me where I am and knows what's coming next, even when I do not.
Sometimes, it takes seeing a list like the one above or a prayer time like tonight's for me to get amped up; for in large and in small ways, it points to the faithfulness of God, our Father.
He's in control, and that's a beautifully liberating and grounding thing. The question is: Will we follow Him?
I don't know what's happening in your life at the moment, but know that God does. He sees you where are you, He knows your name, and He has a plan for you. Rest in that.
Even when that plan involves change, know that He's with you. Celebrate the seasons, grieve them when necessary, and love one another throughout it all because He loved you first.
Admittedly, I don't fully know why I'm writing this (other than maybe to say I posted something this week). However, I'm so grateful for the Lord's hand in this city and beyond and just wanted to share that with you tonight.