Given the convenience of public transportation in this area, there really isn't a huge need for a reasons to travel. But, when there are reasons, it makes traveling all the more exciting and memorable. The occasion this past weekend was the birthday of my good friend Haley. Originally, we were all going to the baseball game but then realized how easy it would be to take a MetroNorth train to Greenwich, CT from Grand Central Station—so that's what we did.
With just $19, one can get a round trip ticket to one of the most affluent places in the country that's only an hour away from Manhattan. There is great shopping and quaint eateries with relaxing outdoor spaces for sunny afternoons. The streets are smaller, and the buildings aren't as tall. But most importantly, the air is fresh, and there is grass to be cut. (I had the distinct opportunity to smell freshly cut grass—something not always experienced in the Concrete Jungle.)
Once the train reaches Greenwich, you're basically in the center of the city, so there's no need to grab a cab for the main drag of shops. Just walk around the corner. Yes, many of these shops are also in Manhattan, but it's certainly makes for an enjoyable time when you don't have to box out others or "throw some bows" while perusing the best deals. Pop in a couple and then grab a coffee before heading out for more.
If shopping isn't your thing, Greenwich has quite a few other activities to offer throughout the seasons. One major attraction is the Bruce Museum. Our group didn't make it there on this trip, but I certainly hope to visit again soon. There are also a few spots for hiking not too far way, but those might require an Uber car to avoid a lengthier walk through the more residential areas. Opposite to hikes, the beach is just a short 25 minute drive, but we found that there's an entry fee for that kind of sandy stroll.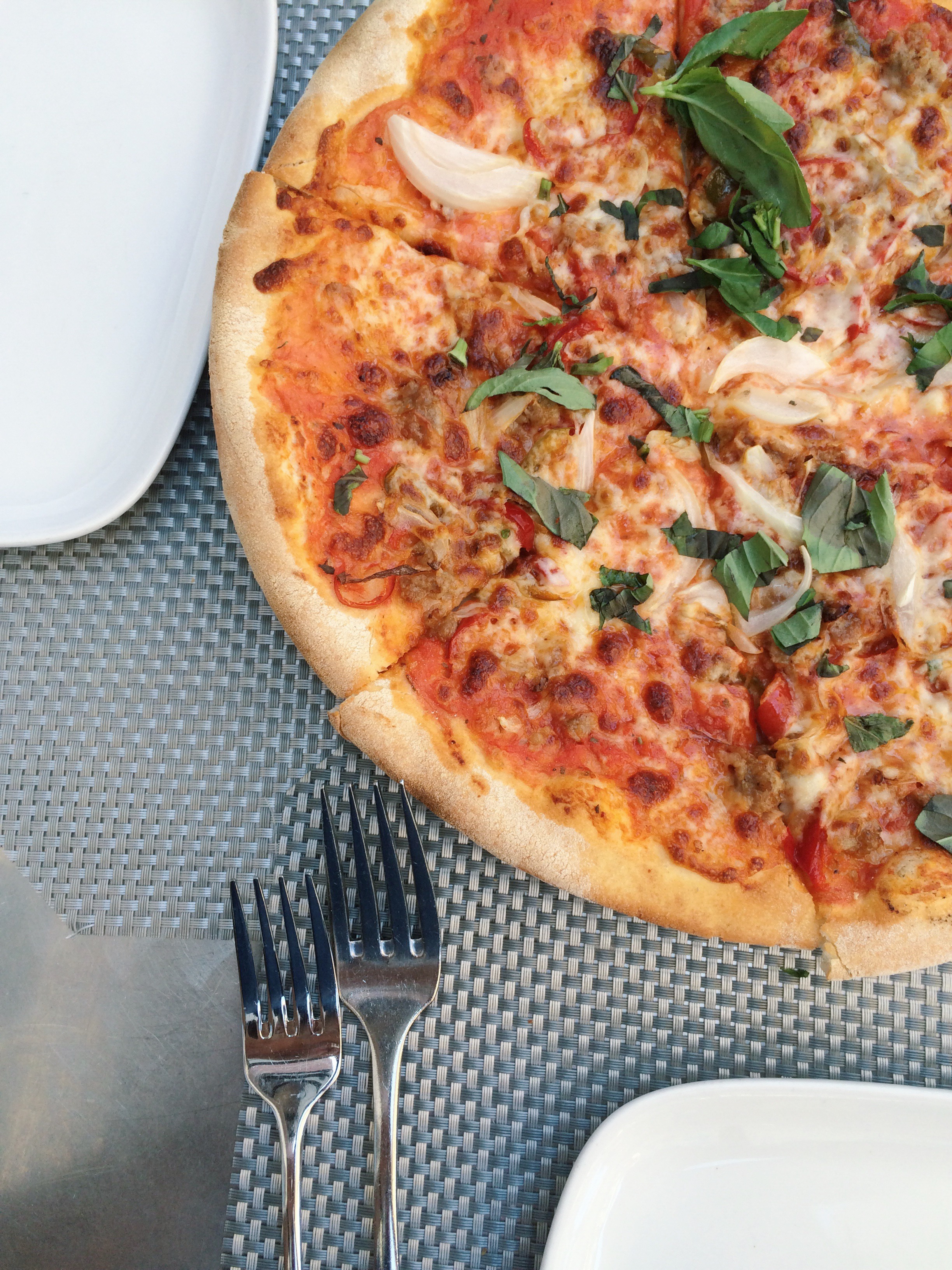 While we certainly didn't hit everything on the major "To Do" lists, we certainly enjoyed each other's company. It's just nice to hop on a train to be in a less urban spot that allows one to breathe a bit easier on a Saturday. We got to explore and celebrate a dear friend along the way. This will certainly be the first of many day trips throughout the summer months.