Right off the heels of New York's first ever "Men's Edition" of Fashion Week, the women's Spring/Summer 2016 collections took the runway last month with surprise and excitement. (Yes, I see I'm a bit behind in my posting!) Major social channels highlighted ups and downs, "It" girls emerged, and shows opened to the public (looking at you, Givenchy).
New York's Fashion Week began as "Press Week" in 1943 during WWII when American journalists weren't able to travel to Paris for its showcase. For decades after that, shows were hosted in loft spaces around the city until a faulty ceiling at a Michael Kors show in the 90s caused them to organize more formally in Bryant Park and then most recently at Lincoln Center. (I'm sure other factors played into this, but my research shows the ceiling collapse as the biggest.)
Time has passed, and designers are back at it in the loft (and hotel) spaces around the city, after saying "peace out" to Lincoln Center last spring. It showcases more areas in the city and helps craft the narrative designers tell through their collections. (But it definitely keeps the yellow cabs and Uber cars busy.) Luckily, the two I attended were on separate days throughout the week.
DANIEL SILVERSTAIN
I kicked off the week on a Wednesday morning (before the official start to NYFW) with Daniel Silverstain's collection. It was hosted in a lofted space in the northern part of Chelsea that boasted a massive freight elevator for an entrance. Bloggers, photographers, and other fashion influencers gathered in support and wonder of what we'd be seeing. (This was the first event that I'd be invited to as "Drew from #drewinthecity," so it was somewhat monumental for me!)
Daniel's work took inspiration from Montreal's World Fair from the 1960s. Brilliant designs flowed from piece to piece and featured bold uses of primary color blocks and great textured elements. The runway was stark white and silver, which served as great contrast as the collection moved from light to dark.
TRACY REESE
This show took place a different loft-like space in Chelsea on a rainy Sunday afternoon. There were similar crowds of folks, anxiously awaiting the start of TR's much anticipated show. My friend Lewis and I attended because one of our other friends is an e-commerce assistant for the line. (She let us in the room early, so it was pretty cool to see the behind-the-scenes view.)
The show featured bright colors, transparent lines, and cool cut-out patterns. While I definitely can't call myself an expert in women's fashion, the vibe of the crowd definitely gave nod to Tracy—her show was a hit. (And I was standing behind Sarah Jessica Parker throughout the show, so it was cool to see her ooh and ahh at points!)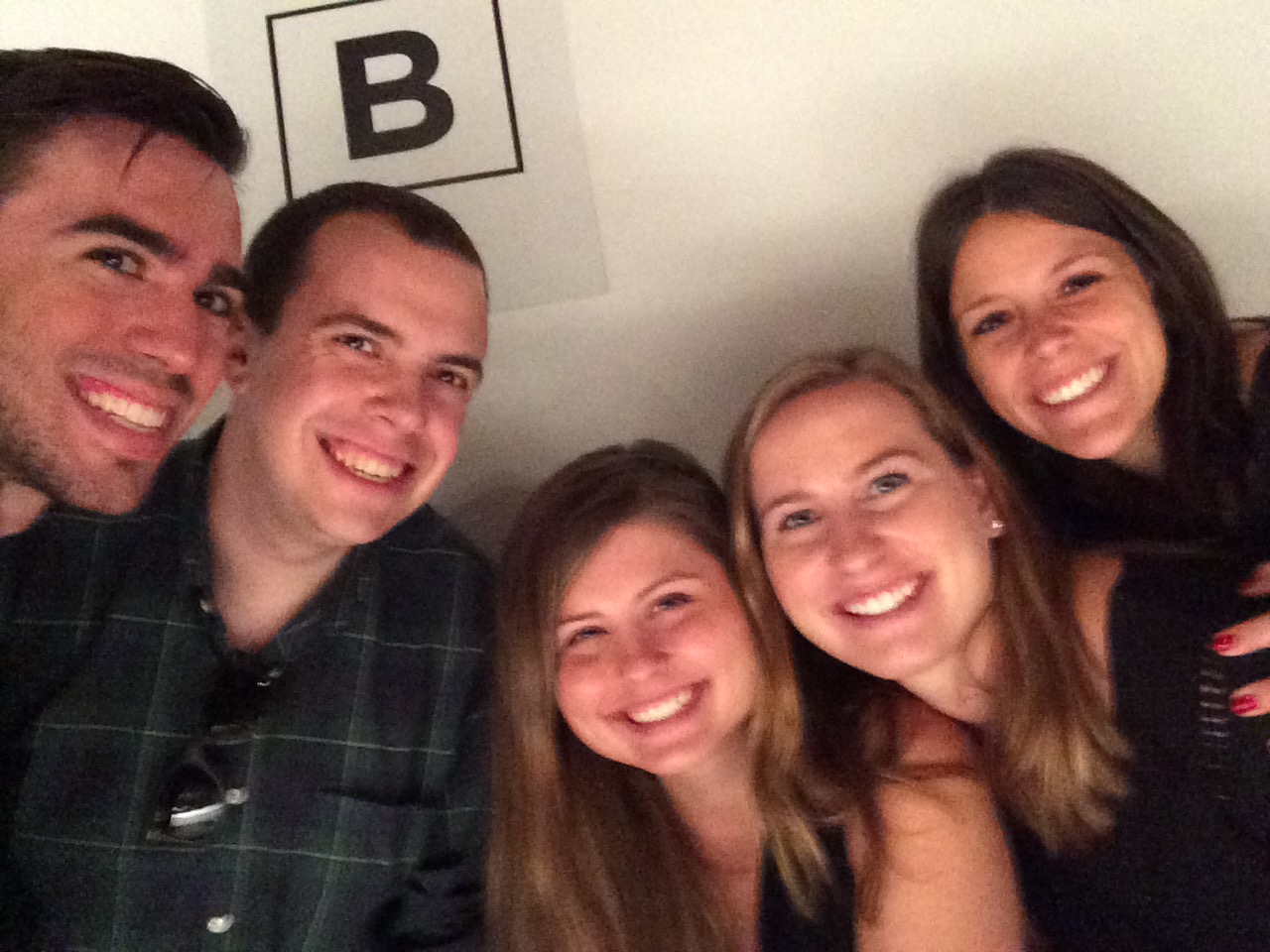 All and all, the week proved to be a very engaging one. People are challenging fashion limits and trying to figure out the balance between allure and accessibility. The fashion legends are still standing tall, but then we saw the emergence of icons like Lauren Conrad and Carrie Underwood (and maybe Kayne for that matter, but that's a different blog post.)
Fashion is art, and it was so cool to sit almost "front row" for this season's unveiling. Maybe one day I'll have my own line in the Men's division—stay tuned!