I have a close knit immediate family. We support each other in everything and do our best to attend any and all functions from holiday gatherings to big presentations, from show choir competitions to awards galas. We now live in four states across three time zones, so our meetings have gotten a bit fewer and farther in between. But that doesn't stop us.
In the interim, we rely heavily on group texts and social media—now that Dad has an iPhone. Needless to say, we were thrilled to be together in Chicago if only for a weekend. (My sister and I had one of those movie-worthy greetings in the airport terminal that drew a few stares, but I didn't care. I actually smirked back at them a bit as to say, "yes, we're doing this; and we don't care...our family is back together.")
The icing on the cake was that I had never visited this place before, and our trip fell on my sister's 19th birthday. While we didn't get to see everything, we certainly covered some ground and made a lot of memories along the way. Here's a brief overview of our somewhat planned agenda with pictures and comments included—enjoy: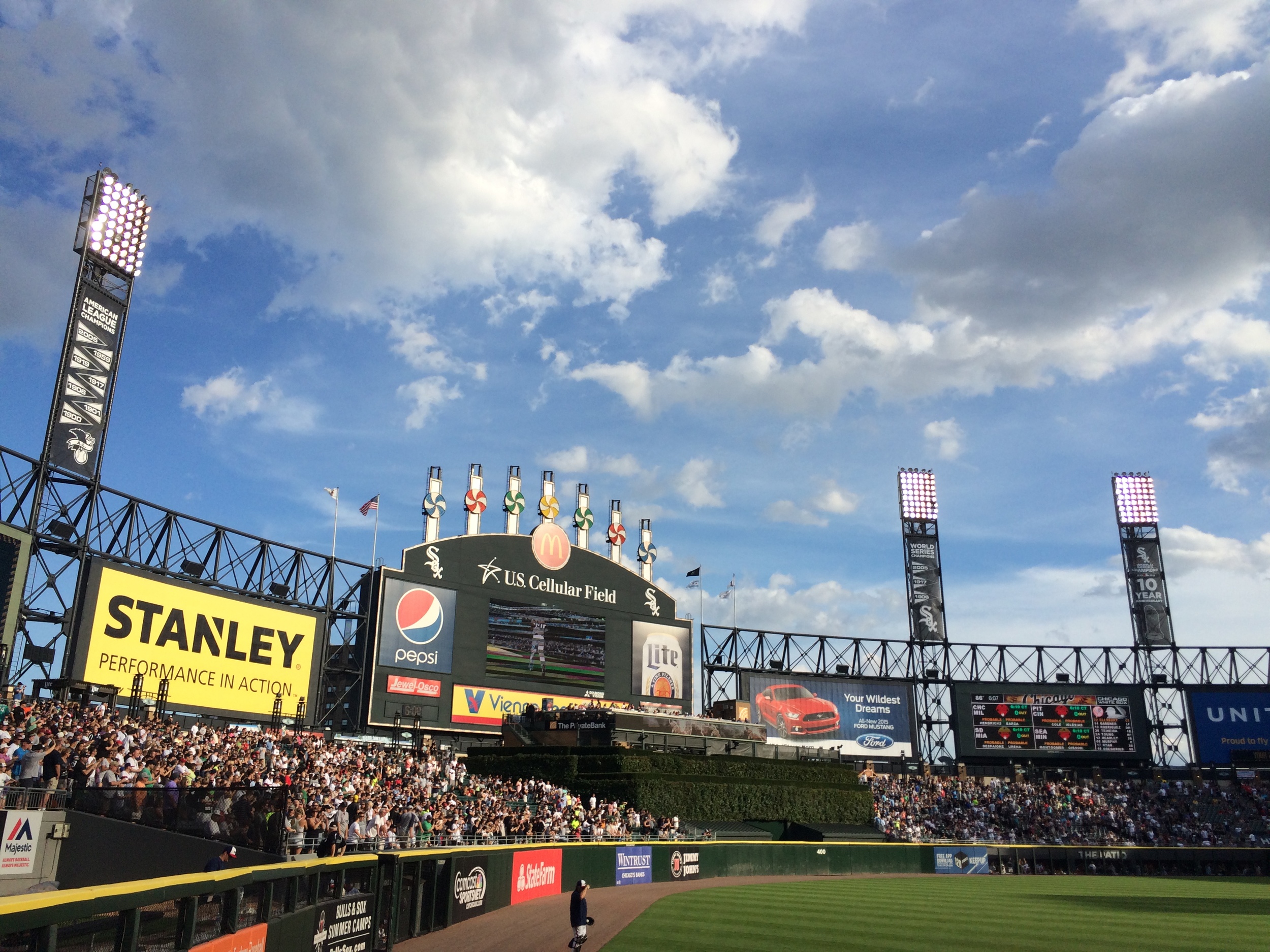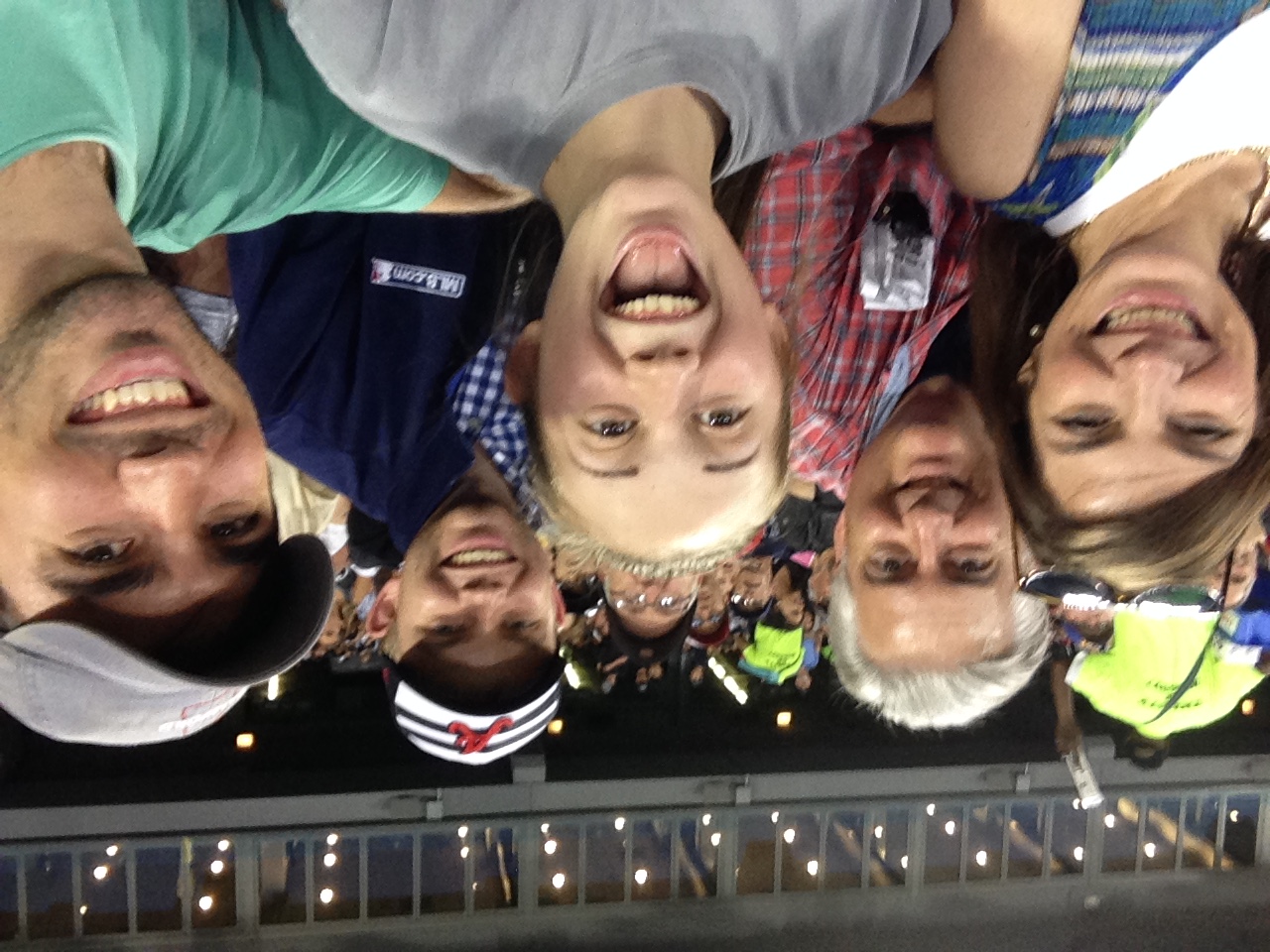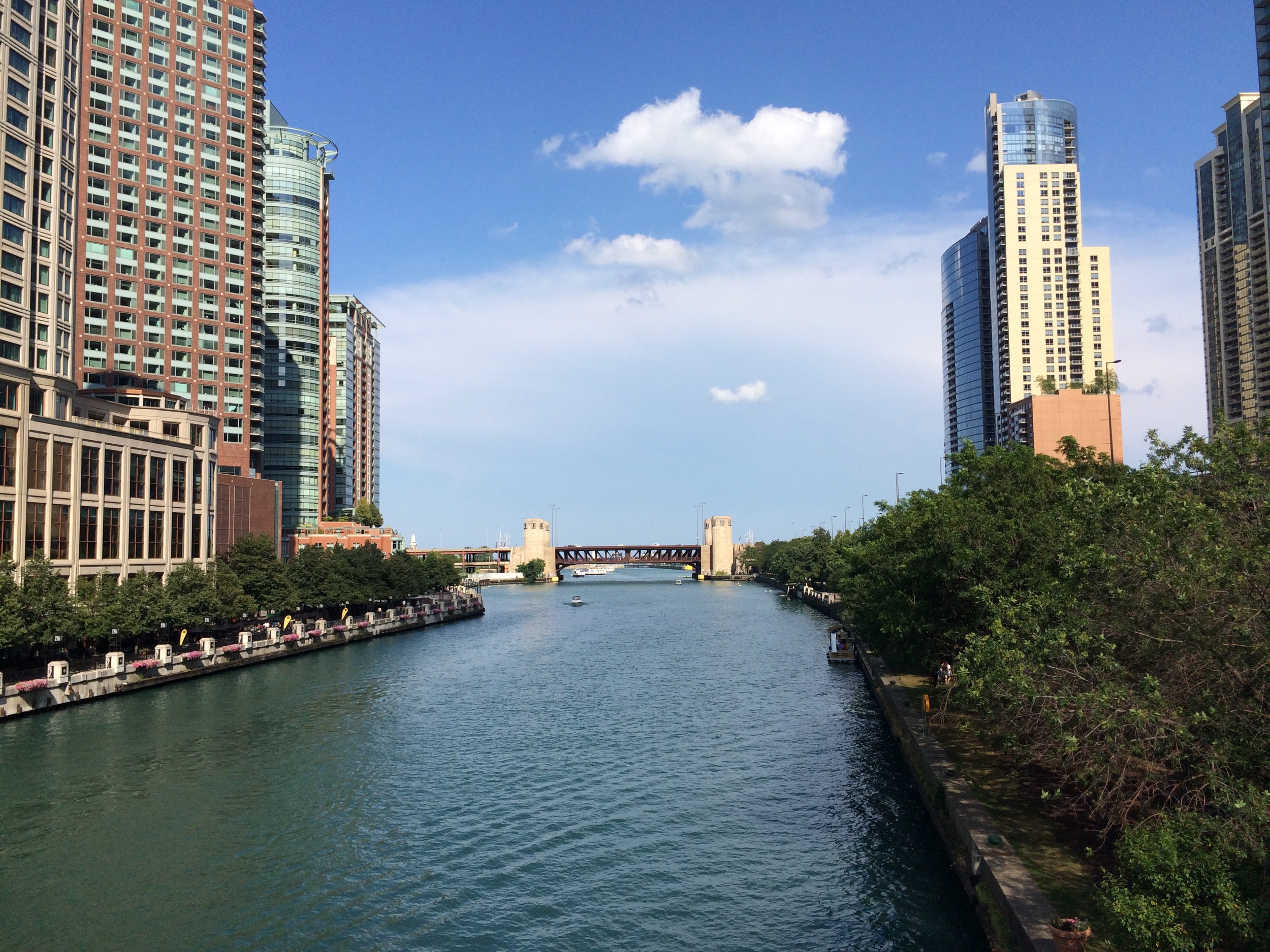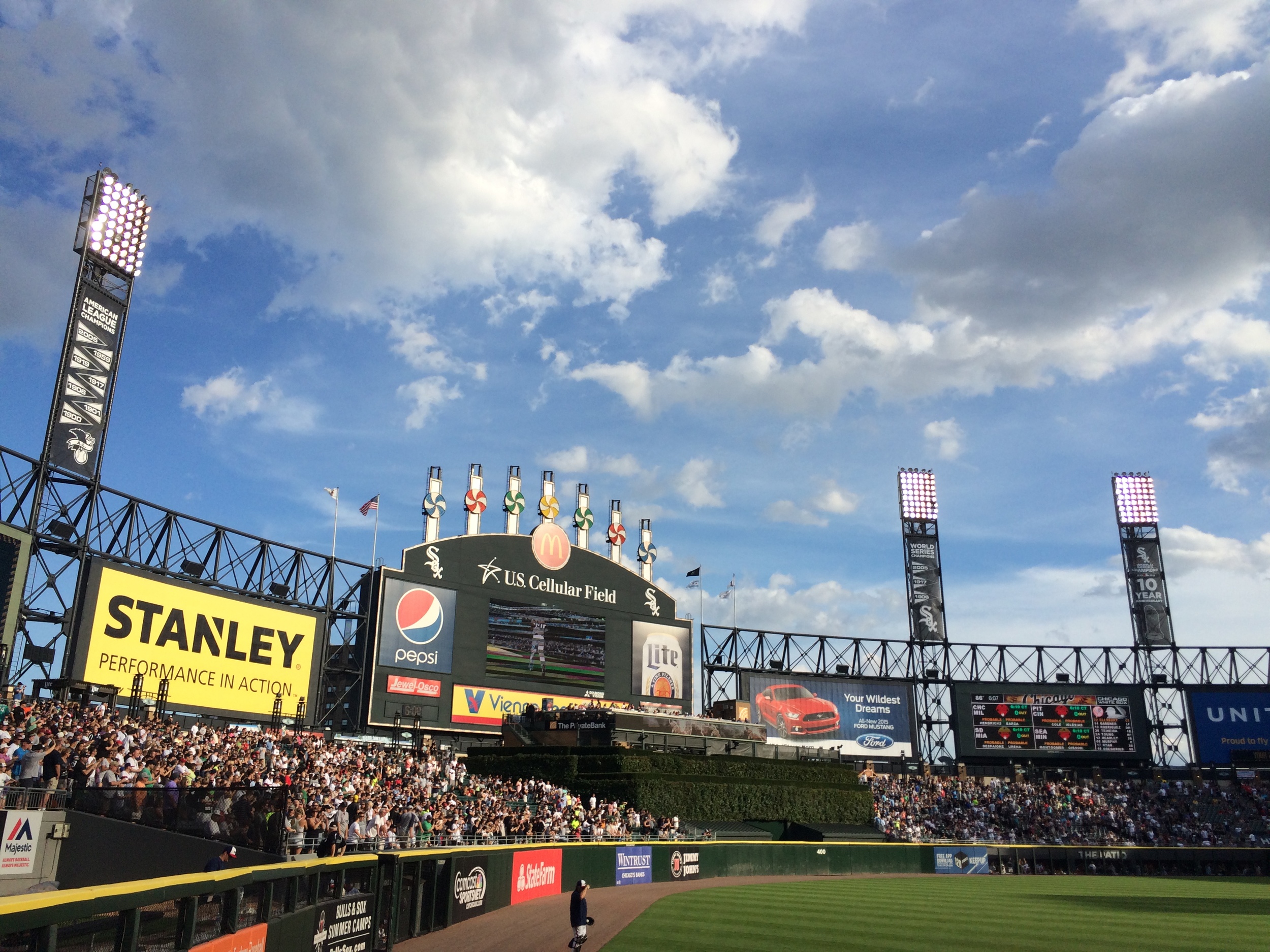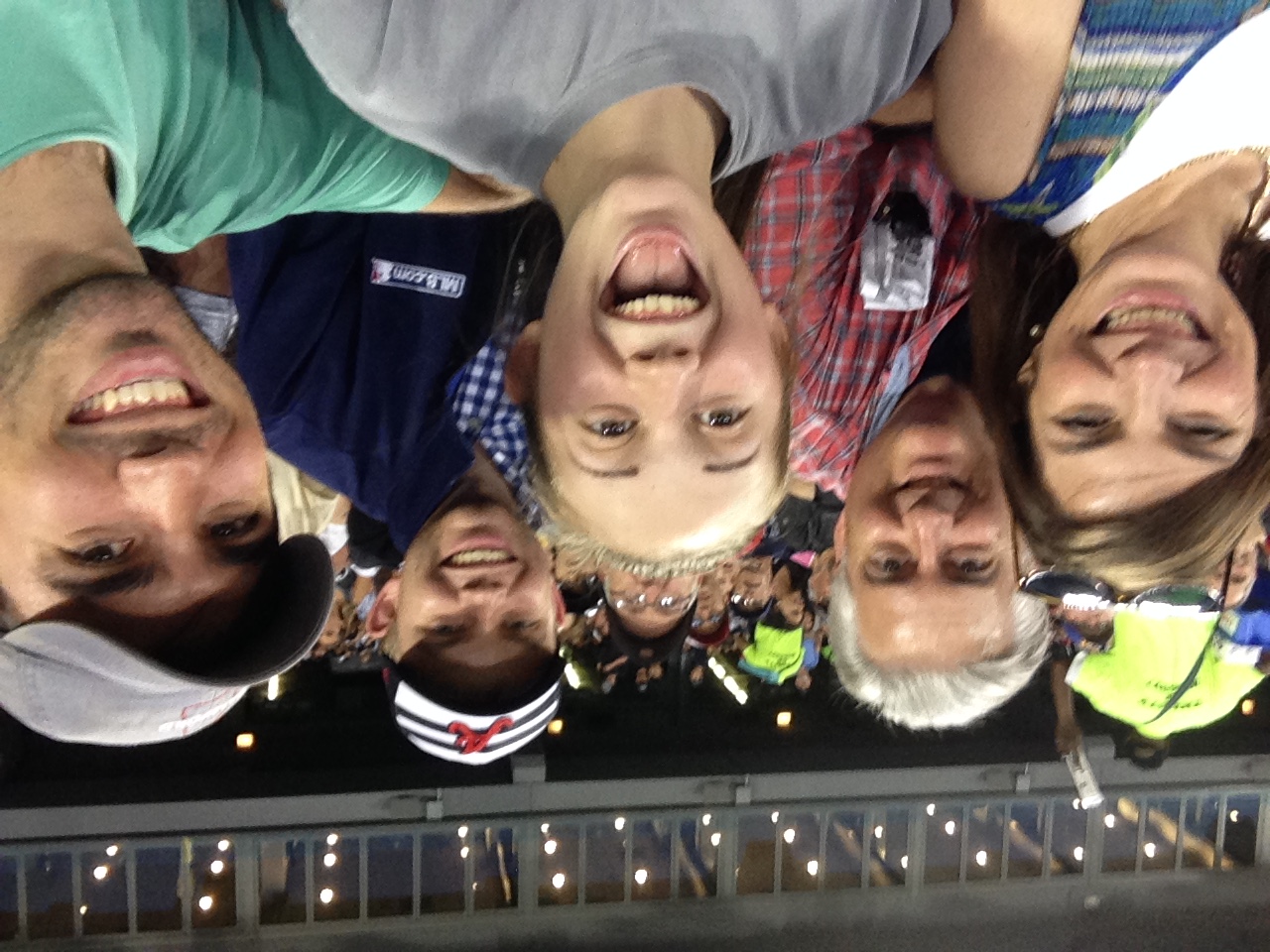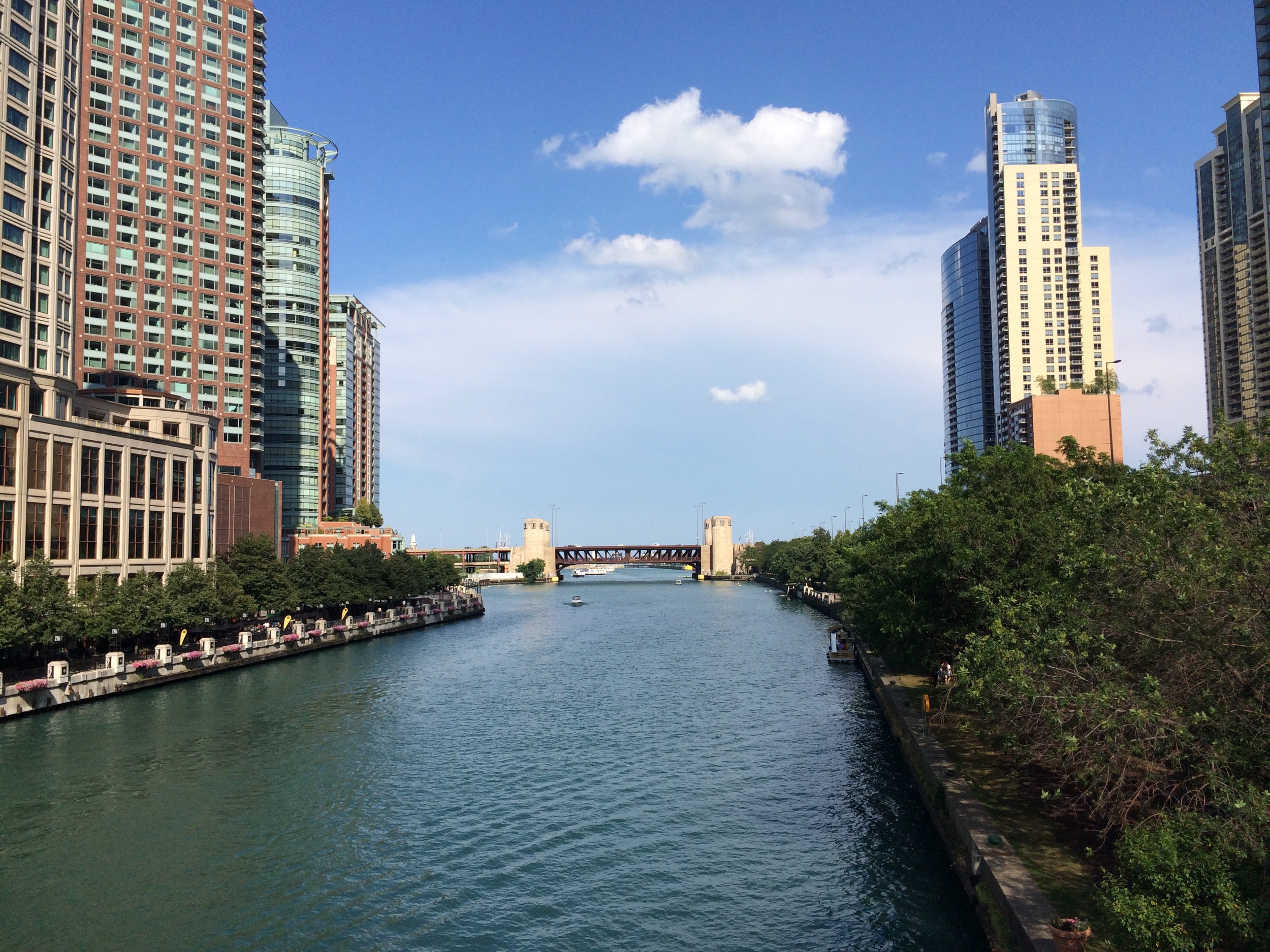 Saturday
Land at O'Hare. We met in Terminal 3 before walking to catch the CTA Blue Line to Clark/Lake, which is at the tip of the Loop downtown. It usually only costs about $5, but we bought an unlimited three-day pass for $25.
Walk to the Hyatt. This hotel is about a ten minute walk from the train, but it look us a bit longer because our GPS was acting up. We also spotted a Chickfila; I obviously made a mental note for later. The hotel is right along the Chicago River and provides great access to city adventures.
Eat lunch and prep. Mom was in a meeting for work, so we collected Dan, my older brother, from the hotel and then headed to eat and buy supplies from the 7-eleven down the street. The Halls can never have enough snacks and water bottles for a long day's adventuring. Also, Chickfila is such a welcomed friend—it just tastes so good.
Baseball at U.S. Cellular. After Mom's meeting and our brief rest at the hotel (we'd been awake since 4:30am), we ate dinner and then hopped on the Red Line to 95th-Sox. Right off that stop is the White Sox's stadium, and they were oddly enough playing the Yankees. While NY lost, it was a fun time, watching two home runs and many more live action athleticism.
Sunday
Slow morning. Mom had one last meeting at her conference and didn't finish until lunch time. We had planned to attend a college friend's church while we waited. The timing didn't work out as we'd hoped, so we had a slow morning in the hotel. While I was amped and ready to take the town, it was definitely nice to be reminded of just how precious quiet time with family can truly be. It is okay to not have the full day scheduled even when on a "sight-seeing" vacation.
Broadway in Chicago. After Mom's meeting, we grabbed a quick lunch while on the way to the Theatre District. We had tickets to Pippin, which I'd heard had a great storyline accompanied by theatrics, lighting, dance, and acrobatics. While most of this is true, the show isn't quite what I'd label "family friendly." We ended up leaving at intermission. Yes, I'm sorry I didn't give the work in its entirety a fair shot; it frankly wasn't worth the time. There are other places to see great light and acrobatics.
Navy Pier. Instead of finishing the show, we walked over to Navy Pier to catch a glimpse of the water and see the day's activity. There were lots of folks in the surrounding area riding the rides, watching shows, and sailing some. We even saw a wedding party taking their formal photos.
Chicago-style pizza. New York has definitely spoiled me in the pizza "food group," but I wasn't going to leave the Windy City without trying her version. My parents and I walked the Magnificent Mile to Pizzeria Due where we picked up two large pies. Alyssa's feet were hurting, so we just ate it at the hotel. It was tasty in its own way, but I definitely prefer New York's. I guess it was a bit too much of a "pie" for me; the crust was as thick as cornbread.
Monday
Sweets for breakfast. Sissy gurl's 19th birthday finally arrived if you can believe it, and boy did we eat some chocolate and other sweets. The salesperson at Fannie May's definitely knew that she trapped us in and up sold like nobody's business. It was probably the one time that we bought almost everything she put in our faces.
Lincoln Park. We went a bit northward on the Brown line toward Kimball and landed on Armitage Ave. This is a main shopping strip that reminded me quite a lot of Newbury St in Boston and M St in Georgetown. It was more residential and very beautiful with sprawling greenery and quieter streets. Our Warby Parker store is here as well, so of course we paid them a visit. (Dad took it upon himself to tell the folks there that I worked for the company as well before I got a good chance to peruse—it was a trip.) Afterwards, we had a delicious burger at The Butcher and the Burger and more desserts at Sweet Mandy B's.
Wrigley Field tour. Following this stroll, Dad and I ditched the girls to meet Dan. They went shopping, and we went to tour Wrigley Field. During the 1.5 hours, we learned tons about the park, the Wrigley family, and just about everything under the sun regarding key elements of baseball that began in that very spot. Think the first concession stand, historically protected ivy, visiting teams' "walk of shame," and much more.
The Bean and dinner. We freshened up at the hotel and then walked southward toward Millennium Park where the famous Bean is located. There were so many people around because of Lollapalooza. We didn't get very many "fun pictures," but we certainly captured a few good moments before racing to catch our dinner reservation along the water. At said restaurant, we devoured crab cakes and stuffed mushrooms before on our own dishes—mine was an almond crusted rainbow trout dish.
Tuesday
Brunch with berries. Dad, Dan, and Alyssa left pretty early to catch their flights, but Mom and I didn't have to leave until after lunch. We sent them on their way, slept a little more, and then headed to Wildberry Pancakes for brunch, which has kinda of always been a "Mom and Drew thing."
Architecture riverboat tour. Following brunch, we enjoyed a nice architectural tour that lasted just under 1.5 hours. We learned so much about the city while taking in the beautiful display of concept and design under the sunshine and slight breeze. Chicago was definitely showing out for us before we departed. (This is a must-do thing whenever you're in the city.)
All in all, I'm forever grateful for my family and the way my parents lead us daily toward Christ. It was a wonderful time of exploration and community and definitely proved that we'll be able to reiterate "family time" as each life stage comes and goes. Blessings on you and yours, and please make Chicago one of your next vacation destinations. You won't regret it.